Emergency Plumbing Services – What to Do When You Need Help Right Away
When it comes to plumbing emergencies, every second counts. Whether it's a burst pipe, a leaky faucet, or something else, you must act quickly to minimize the damage and get things back to normal. That's why it's important to know what to do and who to call when you need emergency plumbing services. This blog post will discuss what to do in a plumbing emergency and the best ways to find reliable plumbing services.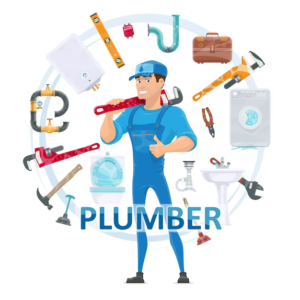 What to Do When You Need Help Right Away
Turn off the water supply: If you have a plumbing service, the first step is to prevent further damage or flooding.
Call an emergency plumber: Contact a reliable and licensed emergency plumber who offers 24/7 services to address the issue as soon as possible.
Describe the problem: Explain the issue to the plumber over the phone so they can bring the necessary tools and equipment to fix the problem.
Take necessary safety measures: If the plumbing emergency poses a safety hazard, such as a gas leak or burst pipe, evacuate the area immediately and call for emergency services.
Avoid DIY fixes: While trying to fix the issue yourself may be tempting, it's best to wait for a professional plumber to avoid causing further damage or injury.
Know the location of shut-off valves: Be familiar with the location of shut-off valves for water, gas, and electricity in case of an emergency.
Prepare for future emergencies: Consider signing up for a maintenance program with a plumbing company to ensure regular inspections and preventative maintenance, reducing the likelihood of future emergencies.

The Services Offered by an Emergency Plumber
When it comes to plumbing problems, you don't want to mess around. If you're facing an emergency and need professional help immediately, you should turn to an emergency plumber. An emergency plumber can provide a wide range of services, including repairs, replacements, inspections, and maintenance. Al-Waha Hygiene is one such provider that offers top-notch emergency plumbing work services.
Repairs: An emergency plumber can help repair various types of plumbing systems, including water lines, sewer lines, gas lines, drain lines, and more. They can inspect your system, ensure it functions properly, and repair it quickly to get it back in working order.
Replacements: If the damage to your plumbing system is too severe for repairs, an emergency plumber can replace it entirely. They will be able to recommend the best replacement options for your home and ensure that it is installed correctly.
Inspections: If you suspect a problem with your plumbing system, emergency plumber services can conduct a thorough inspection to diagnose the issue and recommend the appropriate action.
Maintenance: If you're looking for ways to maintain your plumbing system, an emergency plumber can provide regular maintenance services. This can include checking for signs of damage or wear and tear, inspecting the pipes, valves, fixtures, and other components of the system, and ensuring they are all in proper working condition.
By relying on an experienced plumber like Al Waha Hygiene, you can rest assured that any issue with your plumbing system will be taken care of quickly and efficiently. With their help, you can keep your home's plumbing system running smoothly for years.