How Much Does it take for Disinfection and Sanitization Services for a Corporate Office?
Cleanliness is important. Microorganisms degrade the ecology over time. These microorganisms can spread viral and airborne infections, jeopardizing your family's health. The top disinfection and sanitization services in Dubai like Al-Waha Hygiene perform well at this juncture. Some services can reduce the spread of communicable illnesses.
Because different firms specialize in cleaning and disinfecting different sorts of business premises, rates may vary substantially for stores, offices, restaurants, hospitals, schools, and churches, among others.
Here, take a look at how much current disinfection services cost and the elements that affect them.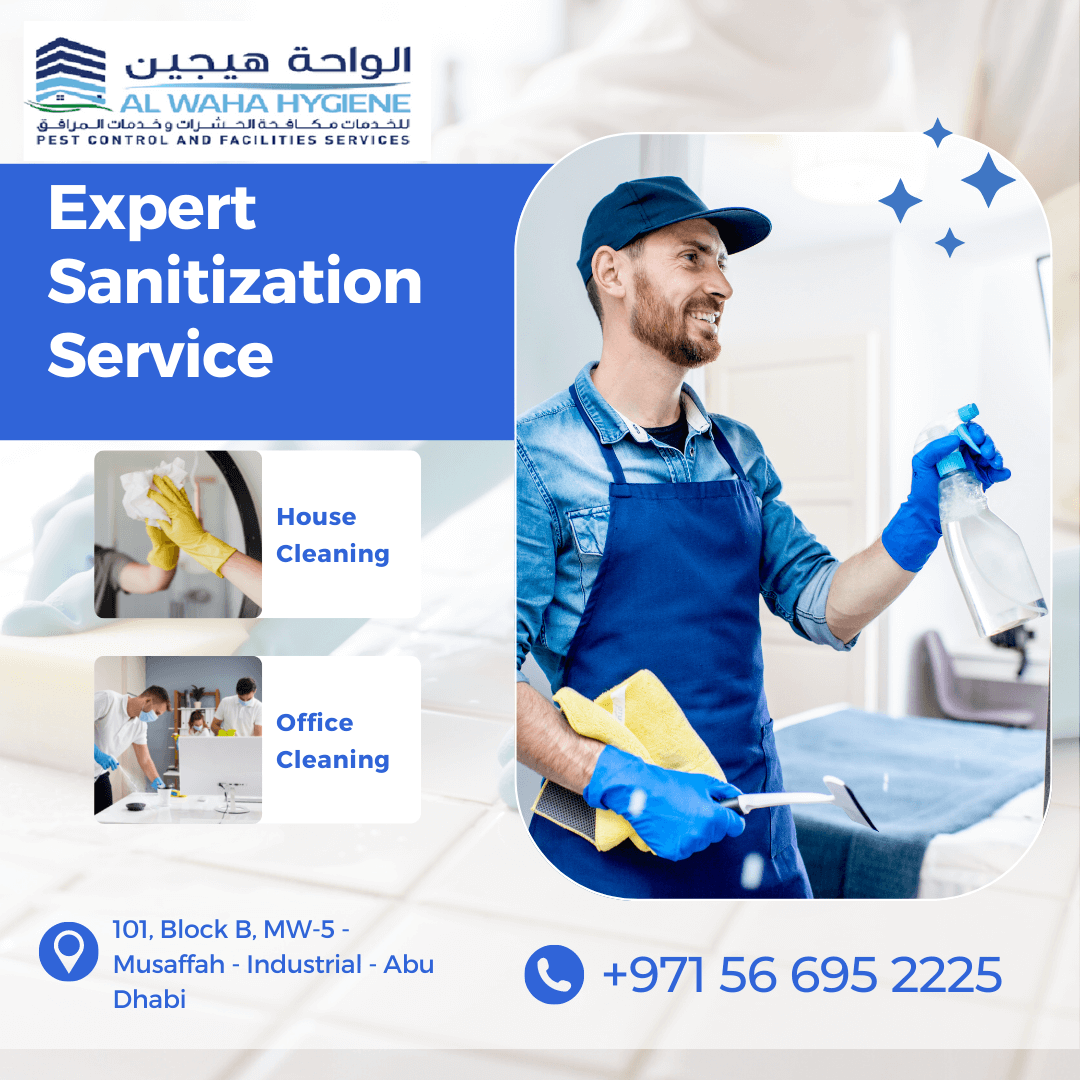 Factors Affecting the Price of Commercial Disinfection
In every industry, not just in food service, hygiene standards have risen. It's become a top priority for many firms to guarantee the health and safety of their employees and customers by maintaining clean workplaces, and public spaces and providing car Sanitization services.
Factors include:
● Standard Workplace Parameters
Whether you're looking for commercial cleaning in UAE, the price will mostly depend on the square footage of the facility in the issue.
Prices may be established hourly, daily, weekly, monthly, or even annually, depending on the nature of the company.
● Time Required for Disinfection
Filing cabinets and bookcases have their own special spaces in some offices. Occasionally, cleaning may have to be done in the middle of the workday.
The aforementioned are just two instances of the many variables that affect the time required to clean or disinfect a given area according to the disinfection and sanitization services in Dubai.
● Additional Sanitation Prerequisites
Bathrooms and windows may need extra cleaning to prevent germ spread. High-traffic public restrooms must be clean and stocked with toilet paper and paper towels.
Window cleaning requires time and specific equipment. Add-ons are pricey and non-negotiable.
When is the Right Time to Disinfect?
Whether your floors are carpeted, tiled, or a combination of the two can affect how much you pay for professional cleansing. Vacuuming is a bare minimum for both hardwood and carpet floors, but stripping and waxing may be necessary for hardwood. Of course, the cost to clean one item against another will vary widely.
Workplace Location
Wealthier neighborhoods have higher costs for commercial cleaning, Disinfection Services, Villa Sterilization Services, and window cleaning. A professional cleaning or disinfecting service may charge more to reach a remote area.
Average Time Between Appointments
It's important to talk about cleaning and disinfecting service pricing with the consultant you're dealing with before signing any contracts.
This is crucial if you intend to get them done frequently, such as every day, every week, or every month.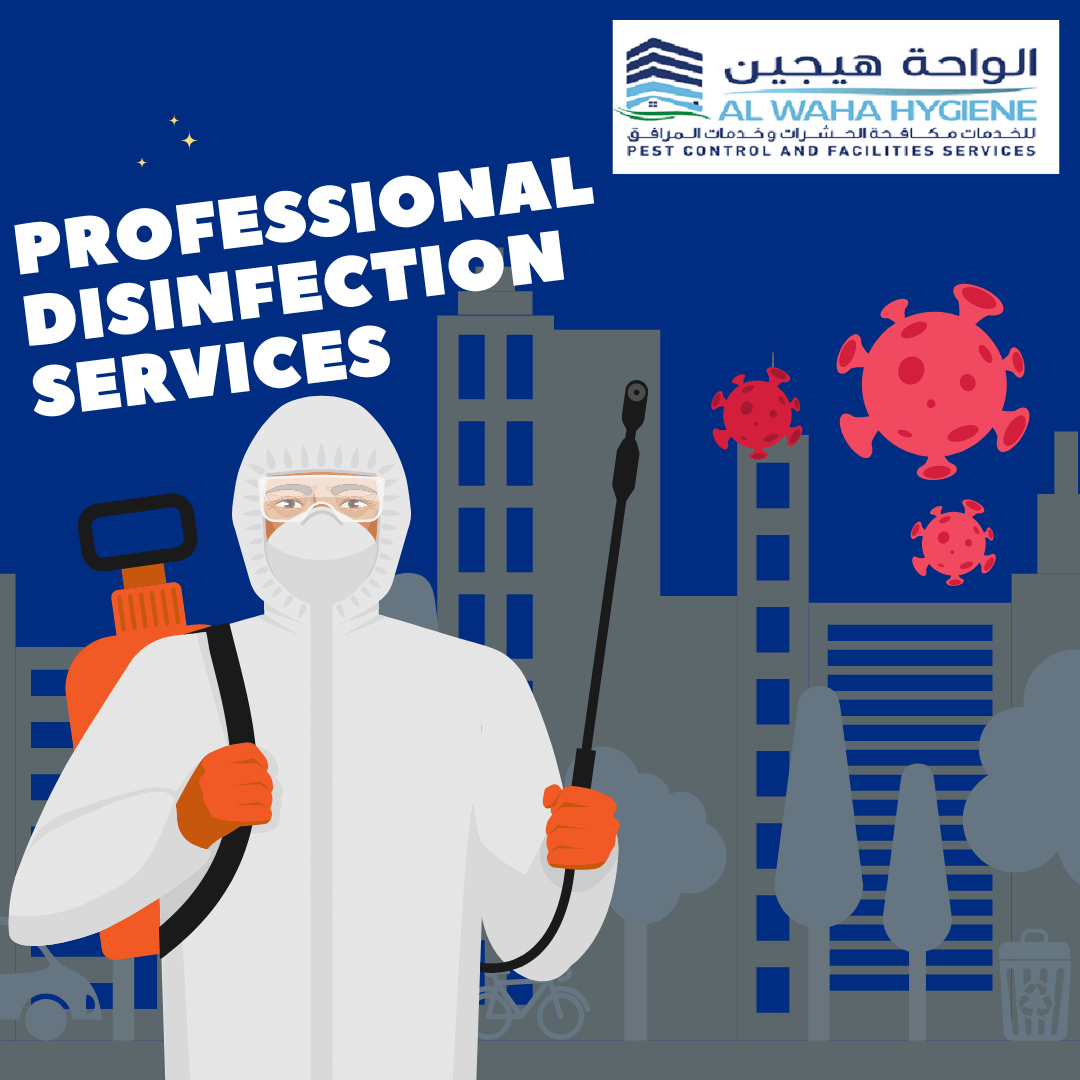 Business Disinfection Costs per Square Foot
Commercial cleaning services are available for spaces as small as 1,000 square feet, including offices and stores, and as large as 10,000 square feet, including warehouses and more prominently located businesses.
Larger areas cost more to clean since more time, supplies, and labor are needed.
Why Hire Al-Waha Hygiene for Disinfection?
When searching for a reputable disinfection service, go no further than Al Waha Hygiene, the industry leader in the Disinfection and Sanitization Services. To ensure the health and safety of your loved ones, we employ both airborne and on-the-ground cleanliness practices.
Our cutting-edge technology integrates multiple potent chemicals to ensure a spotless and healthy home environment. This synergy is effective against airborne diseases. Learn how our antibacterial products can protect you from sickness. With our help as one of the Best Disinfection Companies, you can be assured that your home is secure while you are away with the help of the Home & Office Sanitization Services.