Regular Electrical Inspection – Why it's needed And What Are Its Benefits?
Electricity is very crucial in our day-to-day life. From watching TV to operating the oven, electricity is needed for everything. Any other thing can deteriorate over time, so it calls for an electrical inspection. It is basically the examination of the electrical system of your home. The inspection is conducted to check that all electrical wires, appliances, and systems are functioning properly and meeting safety standards.
For top-of-the-line assistance, hiring professional electrical services in Abu Dhabi is essential.
This article will address everything from why you need an electrical inspection to its benefits.
Let's get started.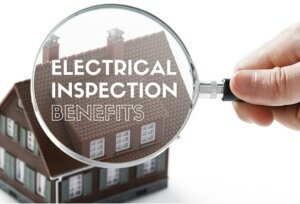 Benefits of Regular electrical inspection 
Save Money
A regular electrical inspection can help save money on monthly electric bills. When the electrician does an inspection, they can tell you about the efficiency of the current electrical system. This can also be helpful in the timely gradation of your home's electrical system. The electricians in Abu Dhabi can provide you with the best services at affordable rates.
Catch Problems Early
Regular inspection can detect problems quickly, making it one of the most important benefits of regular electrical inspections. If you hire professionals for the task, you can quickly detect errors and catch problems easily. The sooner you solve problems, the lower your costs and the less time you waste on them.
Provides Safety
The electrical services in Abu Dhabi provide you and your family with excellent safety by resolving any minor problem. Sometimes small problems may turn into big ones and can cause significant damage. The faulty wire can lead to many problems causing electrical sparks resulting in personal injury and property damage. When you undertake the electrical inspection timely, you can resolve such things and be saved from these damages.
Keep The Electrical System Efficient.
The electrician services are provided in a way that keeps your electrical system more efficient. You can get to know the performance of your electrical system and can update it if needed. You can identify any minor issues and can resolve them before getting it to be serious.
Avoid Malfunctions
The electrical inspection identifies any faulty wiring and protects your appliances. This works great for the longevity of your appliances and overall electricity system—the Electrician Services Abu Dhabi helps avoid malfunctions.
Follow Electrical Standards
The electricians doing electrical inspections follow the electrical standards, and these are the national standards that they follow. Along with these, some local electrical standards also need to be followed by the homeowners.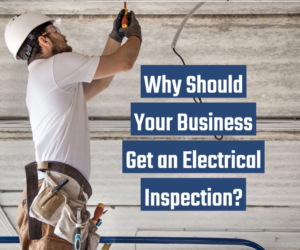 Reasons You Need an Electrical Inspection
The need for regular electrical inspection can be occurred due to several reasons. If you find any of the problems below, that means there is a need for electrical inspection and updating accordingly. Some of the common reasons for the requirement for electrical work services in Abu Dhabi are:
If you are living in an older home, then there may be a need for an electrical inspection. The older home is at more risk than the new homes. Also, these homes have the fitting of outdated technologies which need to be changed for proper working.
If you are remodeling or repairing your home, an electrical inspection can also be needed. This will ensure the safety and functioning of your home when you have a proper electrical inspection.
The unexpected heated switches also show the need for an electrical inspection. If the sockets are exceptionally hot, then there is a need to change the main breaker. Also, all the electrical inspections would benefit greatly and can find minor problems.
Inspect your home's overall electrical system if you find any burning smell. This will prevent the seriousness of any minor problem and can lead to saving money and time.
Also, whenever you find any unexpected increase in the energy bills, there can be the possibility of some electrical default. The reason behind this increased bill can be found and resolved by electrical inspection.
Final Words
Now you may have all the details regarding the regular electrical inspection and the benefits it brings to the table. So look for a professional cleaning company that can run through the inspection and addresses all the concerns before it gets serious.