Why are pest control services important and what is its need?
What is the importance of pest control services and why do you need the pest control at your home or office?-
It's a very important question for any layman who is not aware of the pests related infections or the nuisance created by them.
Pests, if not controlled at a very initial stage with the right approach, might lead to unwanted repairs at your home or healthcare expenses for many homeowners. Pest control services include the methods or approaches for controlling the insects' reproduction that can be very harmful to the human beings, animals and environment as well. Pest control is essentially a little time consuming activity but very vital for both residential areas and offices.

Read more to know the importance and need of pest control services.
Why pest control services important?
Check out the impact of pests on our lives  given below firstly-
Throughout the year 24*7 pests which remain active are ants, insects, spiders, bugs, rodents or wasps which carry the transmittable diseases.
They set up their colonies, get nurtured and live for years generally at a specific place.
These insects or rodents carry diseases and infections within your home in the kitchen, bedroom and living room and also can bite your family members or your pets.
Rodents, if not removed, can consume huge amounts and also become carriers of dangerous pests like ticks, mites or fleas.
Various deadly diseases like- ok, plague, malaria, West Nile Virus and Lyme Disease can be caused to the humans  because of best such as mosquitoes ticks and fleas.
Most filthiest insects are cockroaches which have allergen and affect around 10% of the general public.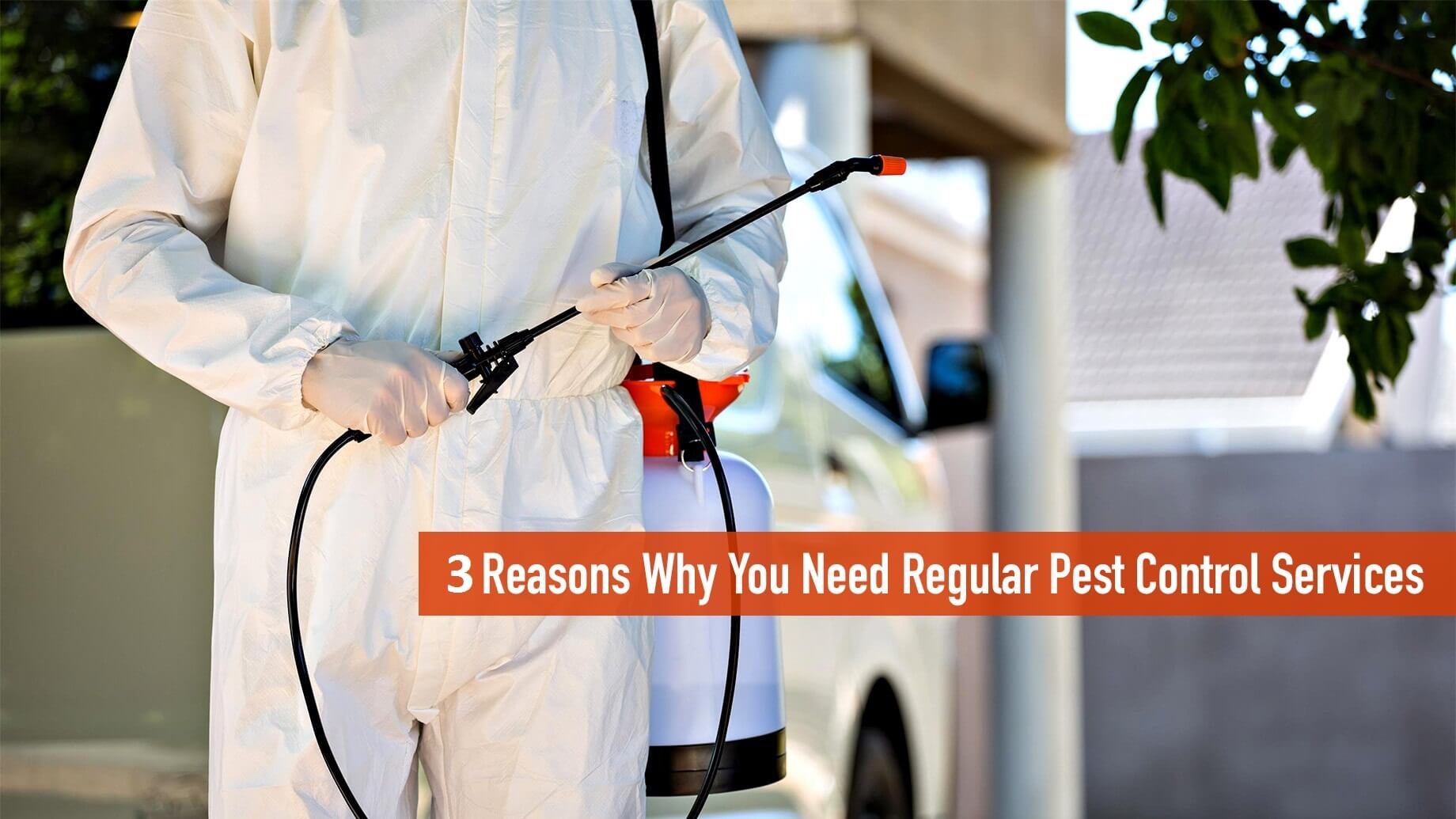 What is the need of pest control ?
Below are the reasons listed to understand the exact need of pest control in our homes and why pest control must be considered by every homeowner.
Prevention of property damage -termites are the example of pests which can consume wood related products like ply board and paper. Presence of termites is really skin crawling when you find termites eating the wooden furniture in your home. Here comes the need of pest control to prevent your property from being damaged.
Prevention of belongings damage-pest control is essential in the homes and offices for saving the furniture, costly clothes and carpets from the harm caused by the various pests.Fabric is a good source of food for pests like carpet bugs, cockroaches, silverfish and moths.
Prevention of allergies, infections and other health hazards-various kinds of skin infections, allergies, intestinal infections and acute diseases like dengue, malaria, Lyme disease and food poisoning are a few of the names of the diseases that can be spread easily due to pests. These diseases can affect the health of both humans and animals, as bacteria and viruses to them are carried and transmitted with the pests.  So instead of investing huge amounts on medical treatment of these diseases or hospitalization it's wise and recommendable to get the pest control done.
For keeping food healthy and safe-Infestation and the rodent attack every year costs millions of dollars to the food industry. Pests like cockroaches, ants, indian meal moths and rodents get into your pantry and enjoy their meal leaving behind the unwanted irritable stuff  like experiment body parts dead skin and urine. Keeping all this in mind, the food  has to be kept safe and healthy as these pests contaminate our food.
This can be done easily by taking advantage of the pest control services to get rid of  all kinds of pests from your residential and commercial  places. If you are looking for a reliable and trusted Pest Control Services in Dubai . Al Waha Hygiene is one stop solution for all kinds of pest control services.