5 Reasons to Choose a Pest Control Service in Dubai
Are you living in Dubai and dealing with a pest problem? Pests can be a nuisance and disrupt your daily life, but with the right pest control service in Dubai, you can quickly get rid of the pests and protect your home from future infestations. In this blog post, we'll discuss 5 reasons why it's important to choose a professional pest control service when dealing with a pest issue. From the services they offer to the expertise they bring to the job, there are several advantages to hiring a pest control service in Dubai. Read on to learn more!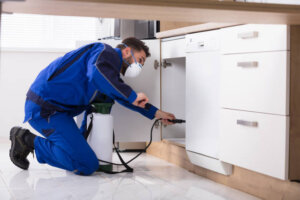 1) Convenience
Hiring a pest control service in Dubai is convenient and hassle-free. You don't have to worry about taking care of the problem yourself, and you can save time by leaving the work to the professionals. Pest control services offer timely and reliable services, making it easier for you to keep your home or business free from pests. The experts will come to your location, assess the situation, and take action, eliminating the need for you to do any of the work. All you have to do is sit back and relax as the problem is taken care of. You also don't have to worry about buying products or tools to handle the problem yourself.
2) Affordable
If you're looking for a cost-effective pest control service in Dubai, then Al Waha Hygiene has you covered. We offer the most affordable services in the region, making us the perfect choice for those who are on a tight budget. Our pest control experts understand that cost is a major factor when it comes to such services, which is why we make sure our rates are competitive and tailored to fit any budget. Moreover, we provide tailored packages depending on the severity of the infestation, giving you full control over your budget. With our reliable and cost-effective services, you can be sure to get quality pest control without breaking the bank.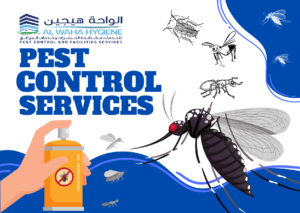 3) Effective
At Al Waha Hygiene, we understand the importance of effective pest control services. We take pride in our certified, reliable, and approved health pest control company in Dubai. Our team of professionals is trained and qualified to provide effective pest management services. Our team uses the latest techniques, products, and methods to make sure that your premises remain free of pests. We have a comprehensive range of pest control solutions to fit any budget or situation. From residential to commercial, our team can help you keep your property safe from pests. With us, you can rest assured that your property is in safe hands and you will get the best service possible.
4) Safe
When it comes to pest control, safety is a priority. Using a professional pest control service in Dubai ensures that the job is done safely and properly. The experts have the knowledge and experience to identify potential dangers and take the necessary steps to ensure everyone's safety. They use advanced methods, such as sealing entry points to prevent pests from entering your home, as well as using pesticides in the right amounts and only when necessary. With a professional service, you can rest assured that your home is safe and free of pests.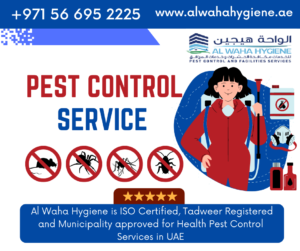 5) We Are Tadweer & Dubai Municipal Approved Pest Control Company
At Al Waha Hygiene, we strive to provide our customers with the best possible pest control Dubai. To ensure that our services are of the highest quality and comply with the regulations set by the local authorities, we are proud to be registered and approved by both Tadweer and Dubai Municipality.
Tadweer is the regulatory authority for environmental conservation and protection in the Emirate of Abu Dhabi. As a registered service provider, we follow all their health, safety, and environmental guidelines while providing pest control services to our customers. Moreover, we are accredited with an ISO certificate and Dubai Municipality as an approved pest control service provider.
We understand the importance of maintaining a healthy environment, and we ensure that all our services are safe, effective, and eco-friendly. Our technicians are trained to use only the most advanced equipment and techniques to ensure maximum results while minimizing harm to the environment.