Need a Plumber or Electrician? Check Out Our Services!
Are you looking for reliable Commercial Plumbing Services or Electrical Services? Look no further than our company! We offer a variety of services, ranging from installation and maintenance to repairs and replacements. Whether you need a simple fix or an extensive renovation, we have the experience and expertise to get the job done right. Our team of experienced professionals is available 24/7 to ensure your satisfaction. With our competitive prices and top-notch customer service, you can rest assured that you are in good hands when you choose our company. Read on to find out more about the services we offer.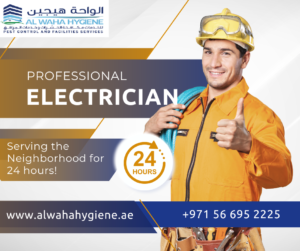 3 Reasons to Get an Electrical Safety Inspection
Improved Home Safety: A safety inspection of your electrical system can help ensure that all components are up to current code and functioning correctly. This will help prevent potential fire hazards and other dangers to you, your family, and your property.
Electrical Standard Compliance: An electrical safety inspection can also help ensure that your electrical system is compliant with all local and national codes. This will help protect you from possible fines and legal liability due to improper electrical work.
Better Peace of Mind: Knowing that your home's electrical system is functioning properly and up to code can give you greater peace of mind and confidence. With a safety inspection from Al Waha Hygiene Services, you can be sure that everything is as it should be.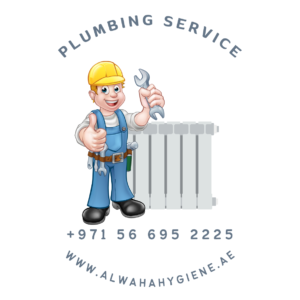 3 Plumbing Quick Fixes You Should Learn
These three quick fixes can help you save money and prevent major water damage in your home. Always remember to use the right supplies and follow instructions carefully when making plumbing repairs. With a few easy steps, you can make your quick plumbing fixes.
Leaking Pipe: Leaky pipes are a common plumbing issue, but luckily, they are fairly easy to fix. To repair a leaky pipe, you'll need to shut off the water supply, empty the pipe of water and then apply a good quality plumbing repair tape or patch. Once the repair tape is applied, you can turn the water supply back on and you'll be ready to go.
Accurate Repair Supplies: Before attempting any plumbing services, it is important to ensure that you have the right supplies for the job. There are different types of plumbing tapes and patches depending on the type of material that is being repaired. It is also important to have the right size wrench or socket for the job at hand.
Cracked Porcelain: This is one of the most common repairs homeowners need to make regarding plumbing. You'll need to use an epoxy repair kit to fix a cracked porcelain sink or bathtub. Make sure to use a mild detergent when cleaning the area around the crack before applying the epoxy. Let it dry completely before reusing the sink or tub.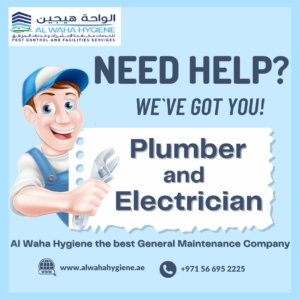 Exclusive Services That We Offer At Al Waha Hygiene
At Al Waha Hygiene, we are proud to provide top-notch electrical and plumbing services that can meet all of your needs. Whether you're looking for regular maintenance or repairs, our experienced technicians are here to help. We offer a variety of services including installation, maintenance, repair, upgrades, and inspections.
When it comes to electrical services, we provide wiring and panel upgrades, troubleshooting and repairs, surge protection, and much more. Additionally, our experts can handle any electrical safety inspection needs. All of our work is carried out with the utmost precision to ensure the highest level of safety.  On the plumbing side of things, we offer everything from leak detection and repair to drain cleaning and sewer line repair. In addition to these services, we also provide pipe installation and faucet replacement. Our technicians are highly trained and experienced in all kinds of plumbing issues, so you can trust us to get the job done right the first time.
If you need reliable plumbing or electrical services, look no further than Al Waha Hygiene. We strive to provide our customers with quality workmanship at competitive prices. Call Al Waha Hygiene Services today at +971 566952225 if you are noticing plumbing and electrical services signs in your home and you can call for electrical repair in Abu Dhabi and Dubai, UAE.