Professional Pest Control Company in Dubai
Pests can be more than just a nuisance in your home. They include bothersome creatures like cockroaches, ants, rats, bedbugs, mice, and termites, posing risks to both your property and health. Fortunately, Dubai's premier Pest Control Services ensure the protection of your home and workplace now and in the future.
Whether you're at home or work, it's crucial to keep pests out of sight throughout the year. With Pro-Shield, pests don't stand a chance, regardless of the season. Safeguarding your home from pests is not as simple as it sounds. It requires professionalism, which is why our pest control specialists provide personalized, scientifically-backed solutions to eliminate pests year-round.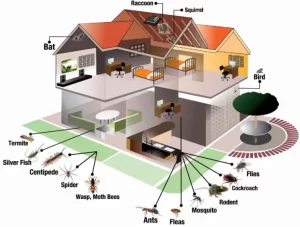 Our Range of Services
We offer comprehensive pest control services for both residential and commercial properties.
Residential Pest Control:
With Dubai's growing population, more homeowners and expatriates are attracted to the city's appealing villas and apartments. However, these areas can be susceptible to pest infestations, such as cockroaches and ants. As your complete pest management experts, our Pest Control Company in Dubai addresses all your domestic pest challenges and concerns.
Commercial Pest Control:
Al Waha Hygiene specializes in providing tailored treatment plans and dealing with pest control services for various commercial spaces, including office buildings, warehouses, and manufacturing plants. Our technologically advanced solutions come with a satisfaction guarantee.
Our Common Pest Solutions:
We are committed to employing the most effective approaches to ensure your health, safety, and comfort. Don't risk your property value when we can quickly and affordably control the following pests: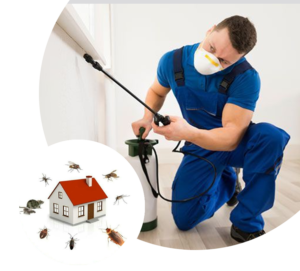 Cockroach Control: Cockroaches carry diseases and trigger allergic reactions. We employ baits, fumigation, and heat treatment to eliminate them promptly and prevent future problems.
Ant Control: Ants enter homes in search of food and water, leaving scent trails for others to follow. We use non-toxic, all-natural commercial repellent sprays to control them effectively.
Rat Control: Rats gnaw on various objects, including electrical wires, and transmit life-threatening diseases like Salmonella and Hantavirus. Our comprehensive solutions ensure complete eradication for your safety.
Bed Bug Control: Bed bugs are attracted to body heat and carbon dioxide, and they are nocturnal pests that often go unnoticed. Al Waha Hygiene employs environmentally responsible methods to eliminate bed bug concerns.
Mouse Control: Mice are commonly found in homes and outbuildings, seeking food, shelter, and water. They pose health hazards and require immediate attention once detected.
Termite Control: Termites thrive in damp, dark, and warm areas, posing a threat to the structural integrity of homes. Our powerful termiticides offer a sophisticated and effective removal technique.
Why Choose Al Waha Hygiene Pest Control Company in Dubai:
We are the preferred choice for pest control in Dubai, offering effective, reliable, and innovative solutions across the country. With excellent service at competitive prices, we commit to meeting your pest control needs.
Here are additional reasons to consider our services:
We possess the skills and expertise to tackle pest problems.
We are a full member of the National Association for Pest Control.
We are accredited by ISO and Dubai Municipality.
We provide both residential and commercial pest control services.
We offer prompt service within 48 hours.
We have affordable plans to suit any budget.
We accept payment via Cash on Delivery, Bank Transfer, or Cheque.
We offer free inspections for most pests.
Our services are thorough, ensuring no rushed treatments.
We provide free same-day consultation and estimates.
Al Waha Hygiene is a certified and well-trained pest control service provider in Dubai. As the most affordable pest control company in Dubai and its surroundings, we offer quality residential and commercial pest control services nationwide. Contact us through our email address info@alwahahygiene.ae or reach out to us for efficient real-time customer service.