Professional Pest Control Services in UAE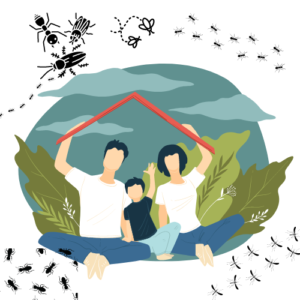 As the weather shifts, pests and rodents actively seek out a warm and cozy refuge, often ending up in people's homes and causing annoyance to the residents. These small creatures invade various items like paper, food products, and wood. Homeowners often resort to using pesticides and insecticides on their own to eliminate these pests, but this can be a challenging and hazardous task. Instead, it is advisable to seek assistance from a professional pest control company to handle these unwelcome intruders.
Professional pest control services undergo training to handle chemicals responsibly and employ practices that prioritize the safety of your family. They usually offer affordable services that can be availed of on a contractual basis. Here are some compelling reasons to hire an expert:
Ensure Family Health and Safety
Pest infestations can bring about diseases such as food poisoning, allergies, and asthma. The longer pests persist in your home, the greater the risk of these conditions. A pest professional not only eliminates pests from your home but also provides valuable tips on preventing future infestations. These recommendations may include maintaining a clutter-free environment, removing stagnant water sources to prevent the breeding of flies and mosquitoes, and adopting proper food storage techniques.
Mitigate Chemical Risks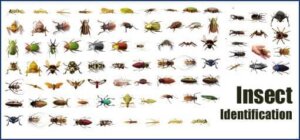 Handling chemicals always carries a level of risk. While most do-it-yourself pest treatments available for home use are approved, caution must be exercised when dealing with unfamiliar chemicals. A trained pest technician knows how to use the appropriate chemicals without causing harm to humans or pets.
Accurate Pest Identification
Homeowners may occasionally struggle to identify the specific treatment required for the pests they are facing. For instance, there are various types of ants, each requiring a different treatment approach. Homeowners may spend a significant amount of money on trial-and-error attempts to eliminate pests, whereas a pest professional can swiftly identify and treat the issue correctly.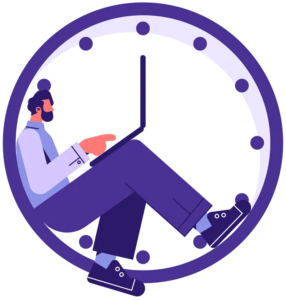 Time Savings
Professional pest control companies can deliver faster and more effective results compared to attempting to tackle an infestation on your own. Leveraging their experience and access to specialized chemicals not readily available to consumers, they can swiftly implement extermination plans and efficiently eradicate pests within a relatively short timeframe.
Prevent Property Damage: Certain pests, such as termites and rodents, can cause costly damage to your home if left untreated. By hiring a professional, you can avoid the need for expensive repairs to your walls, carpets, wiring, or foundation.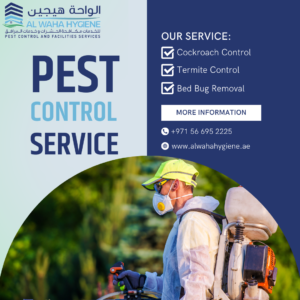 Years of Expertise
Al Waha Hygiene Pest Control and Facilities Services L.L.C., established in April 2017, understands the importance of maintaining health and safety for every individual. They offer innovative facilities, highly experienced technicians, and modern techniques approved by relevant authorities. Their goal is to provide a well-maintained, risk-free environment that ensures peace of mind. The company is ISO Certified, Tadweer Registered, and Municipality approved for Health Pest Control Services, demonstrating its commitment to delivering excellent quality service in the United Arab Emirates while adhering to global standards and quality assurance. Take advantage of their free inspection by booking today.