What are the Duties Involved in General Maintenance?
Be it property, equipment, or workplace, safety is the first thing. Anything gone wrong may turn into major problems. Therefore, to save time, and money and ensure safety, this is where general maintenance workers come in. They are prepared in maintaining safety in different areas, both commercial and residential.
However, these days there is no shortage of general maintenance companies in Dubai. No matter how difficult it gets, always remember to choose the best one. Besides, here is what you should know beforehand.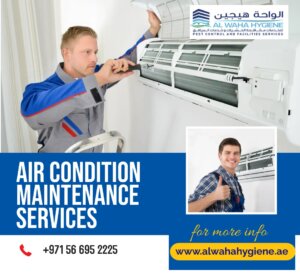 What Do General Maintenance Workers Do?
Talking about general maintenance workers, are responsible for the upkeep of different properties. They frequently operate in commercial or industrial settings, but they may also be assigned to maintain residential buildings like condos or single-family homes. Furthermore, here are the duties of a general maintenance worker:
Maintaining and cleaning work- such as restrooms, locker rooms, and other areas that clients or staff use
Construction activities- such as laying flooring or tile, assembling office furniture, and hanging wall coverings.
Fixing- such as machinery or equipment that has stopped functioning properly the setting up of modern technology, including motor rewinding, AC, and phone systems.
Maintaining- the walls, floors, ceilings, stairways, roofs, and doors of buildings as well as the facility's floors and windows to ensure maximum visibility.
Repairing- damaged machinery or equipment, such as plumbing, electrical, or plumbing systems, motor rewinding or alarms, etc.
Organizing- workplaces including warehouses, loading docks, and factories.
Why Hire Professionals for General Maintenance?
In general, general maintenance has a lot of responsibilities. Besides, they have to ensure that everything runs smoothly. From communicating effectively with customers, and understanding workplace safety to avoid injuries, to problem-solving skills, they are responsible for a variety of tasks. Therefore, this is the major reason why professionals are needed.
Be it electrical services or motor rewinding services, a team of professionals exactly know how to perform different tasks, be they simple or complicated. They come with strong organizational skills to manage every workload. They easily identify every problem and know how to fix it. Also be it office buildings, hospitals, factories to other institutions, professionals can easily reach out.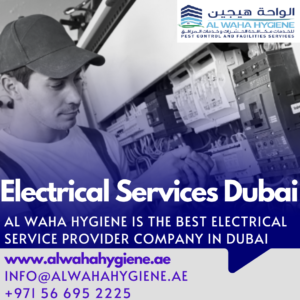 What Qualities to Look for in a General Maintenance Worker?
When looking for a general maintenance worker, there are some qualities you should surely look for. This includes:
Communication Skills- to comprehend the issue, communicate with the other staff members, and fix it.
Good Physical Strength- to lift large goods, climb steep ladders, etc. Also, a general maintenance company in Dubai looks for employees who can work in hot, humid environments.
Time management abilities- to be more productive. Given that this position involves both short-term and long-term projects, They will need to give priority to the crucial tasks in order to complete these tasks effectively.
Detailed Eye- to read technical instructions on apparatus and equipment.
Problem-solving abilities- to identify problems and determine whether something needs to be repaired, maintained, or replaced.
Problem-solving abilities – to think critically and solve problems fast so that building occupants or employees don't experience any difficulties carrying out their duties.
Technical and mechanical skills- to be comfortable using technical and mechanical tools and must possess fundamental technical and mechanical knowledge, such as plumbing, painting, carpentry, operating power tools, and electrical systems, among other things.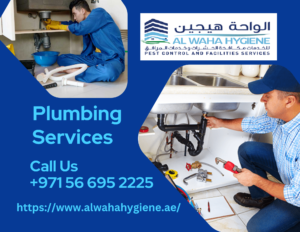 Searching for the Best General Maintenance Services?
When searching for a general maintenance company in Dubai, you'll surely come across Al Waha Hygiene. This is because we top the list. We are the leading solution provider to our clients. Thanks to our highly trained, skilled, and experienced team members, who are always ready to provide the finest quality general maintenance services be it, plumbing work services, AC / HVAC installation and repair services, or any other.
Our technicians are certified. We take pride in offering excellent and top-notch services at affordable prices. From electrical services, and motor rewinding services, to painter work, we offer a wide range of general maintenance services in Abu Dhabi. Besides, our general maintenance workers are always ready to assist you, 24/7. We aim to give you better efficiency and to meet the quality standards you expect from us.