What are the types of pest control services provided by Al Waha Hygiene?
Pests can easily make their way to anyone's home and cause serious problems. From damaging clothing to furniture and health, these can make a person's life miserable.
These pests are unsightly to look at and can even cause embarrassment in front of guests. People tend to use counter sprays to control these pests but do not understand the fact that these sprays can be useful for a limited period of time only. 
They offer no permanent solution to the problem. However, one of the best ways to treat pest infestation is to seek help from pest control services like Al Waha Hygiene. So let's check out the types of pest control services that they offer.
Cockroaches are the most common types of pests that you would come across in your household. These creatures have the ability to adapt to every kind of environment.
However, if their presence has irritated you to the utmost, then you can seek help from Cockroaches Pest Control anytime. They will facilitate your house with the best cockroach sprays in the finest possible manner. 
Termites are undoubtedly the nastiest creatures that you would come across. These little creatures have the potential to harm you and your belongings without even notifying you.
At Al Waha Hygiene, they aim at satisfying the customers without draining them financially. They use both chemicals as well as eco-friendly products to eliminate these termites without causing any damage to your property.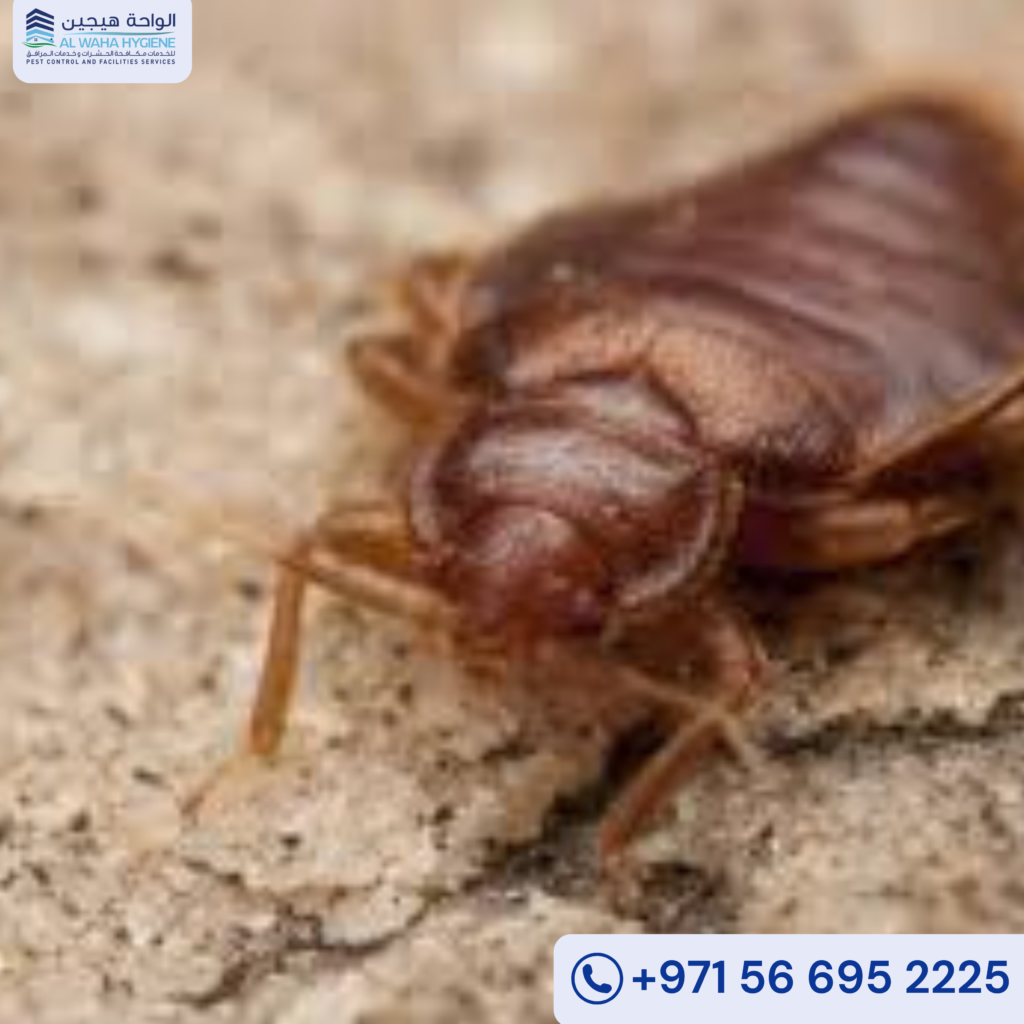 Crawling & Flying Insects
Whether it is mosquitoes, wasps, bed bugs, or ants and fleas, they all carry harmful disease-carrying germs.
The pest control near me offers advanced solutions including natural products like boric acid to get rid of the crawling and flying insects.
They identify the root of the problem and make sure to eradicate it without causing any harm to the property.
Rodents cause a lot of nuisance besides breaking and damaging household materials. Not to mention, these nasty creatures also invite unwanted diseases that can be deadly.
Therefore, Rodents Pest Control Company in the UAE focuses on sealing all the food sources to stop their invasion. They use different techniques to help you get rid of the rodents. 
From glue boards, electrical traps, to mechanical barriers and less toxic chemicals, they keep a hold of every solution. Moreover, they also inspect the whole house and fill in the holes which are suspected to be their hiding spots.
Time to keep yourself and your loved ones safe from harmful pests !!
Getting rid of pests is not an easy task and it is important to get a long-lasting treatment.
Unlike any, no one can predict how pests can turn out to be harmful ingredients for the human race. Therefore, it has become quite a necessity to prioritize the good health of yourself and your loved ones.
Being one of the best pest control services in UAE, Al Waha Hygiene offers affordable services with the help of their professional team members in no time.