What is the Right Temperature to Maintain My Air-Conditioning Machine in Summer?
Having an air conditioner at home earlier was considered to be a luxury. But these days it has become a normal practice and is seen in almost every home. Anyone who owns an air conditioner is aware that it raises electricity and requires a lot of maintenance from time to time.
Besides regularly keeping it clean or taking it for air conditioning repair services, one must keep it at a proper temperature. However, the question that remains constant is what is the right temperature to maintain the air conditioning machine, especially during summers.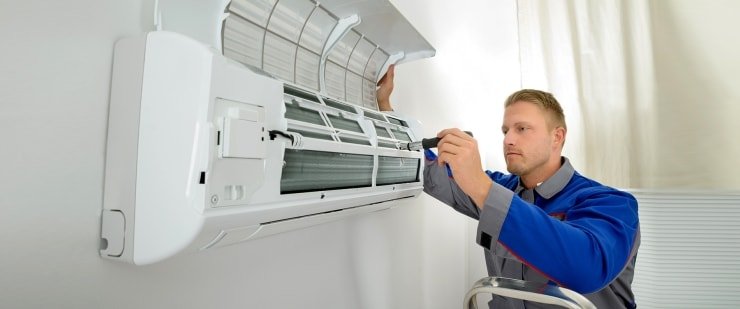 How Does An Air Conditioner Work?
When people define an air conditioner, they end up saying that it is just a device that blows cool air at the selected temperature. But that is not how it operates. Once the air conditioning installation is done, the air conditioner pulls out the indoor air during the cooling process.
After that, it cools the indoor air by running it through an evaporator coil and then returns it to the living space. Modern air conditioners work entirely in a different way compared to that the old air coolers. In reality, the air coolers would draw outside air, cool it with water, and then release it.
However, air conditioners only circulate the interior air while chilling it to a predetermined level of comfort. Its maintenance is quite different from that of a cooler as well.
So make sure that you count on air conditioning services companies in Abu Dhabi like Al-Waha Hygiene for timely inspection and maintenance to avoid any kind of major damage.
What is the Right Temperature That Can Help to Keep the Air Conditioning Machine Maintained in Summer?
According to the air conditioning services company, the best temperature during summer which you can keep the air conditioning machine at is between 23.5°C (74.3°F) and 25.5°C (78°F).
When you adjust the thermostat at such a temperature, it reduces the energy cost besides providing a great level of comfort. However, if you need to increase the level of temperature, then you can assist it by using ceiling fans.
On the other hand, it is vital to understand that the amount of energy consumed depends on how long the compressor is left running to regulate the room's temperature. The compressor will run for a longer period of time as the setting is reduced.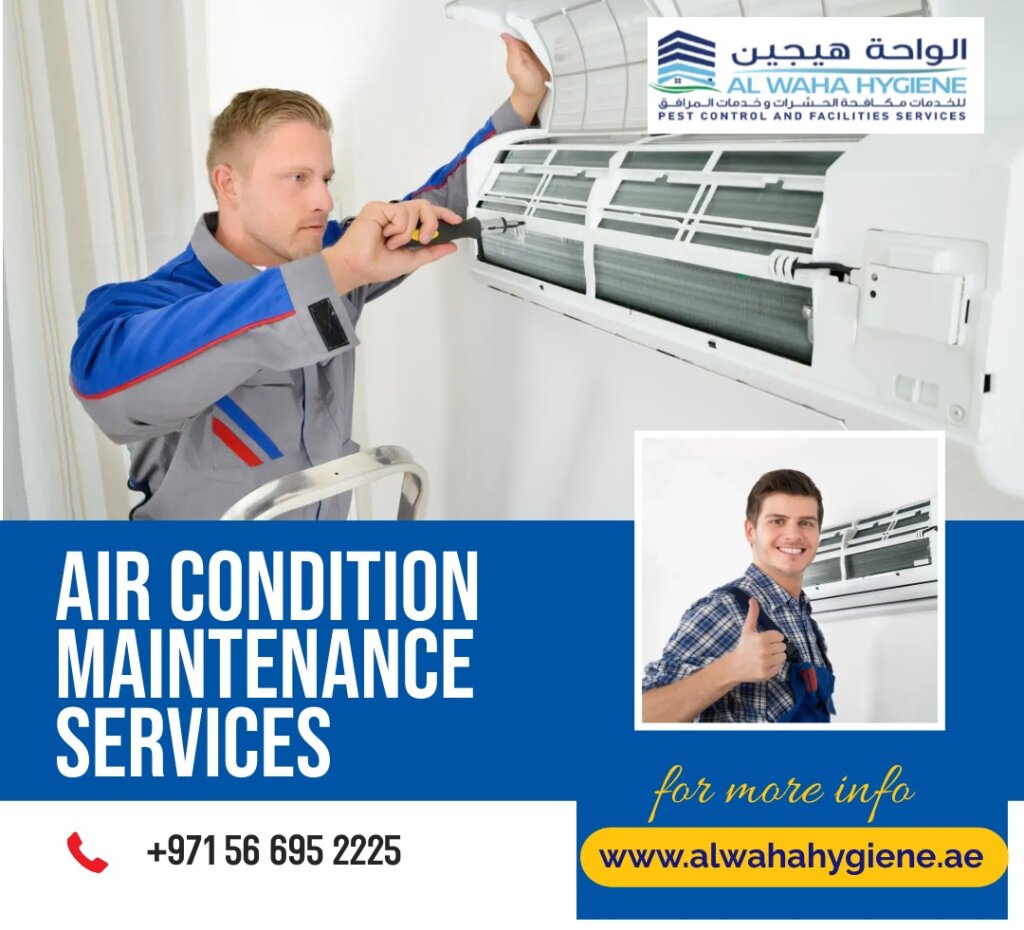 Premium Quality AC Maintenance Services By Al-Waha Hygiene
If your air conditioner has run out or is not working well, then you are suggested to count on the best Air conditioning services company like Al-Waha Hygiene.
Being knowledgeable and experienced in this field over decades, they offer consistent AC Repair services to the customers. They make sure to use the best techniques to identify the problem from the root and aid it.
Moreover, they offer solutions at highly affordable rates and make sure to provide the best tips as well that may be required for AC Maintenance.