Why Hire Professionals for External Glass Cleaning Services?
Be it from our homes or offices, we all appreciate the natural lights and views. But little do we put effort to give them what they deserve. Yes, talking about exterior glasses. They are often neglected.
However, the best solution is to opt for a building glass cleaning company in Dubai. Not only do they make sure everything is clean but also save you time and money. Furthermore, here are the reasons why you should opt for professional services.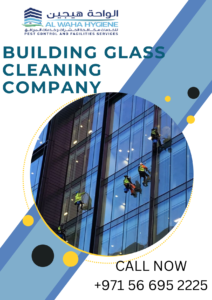 1. Ensures a Brand New Look
One of the major reasons behind hiring external glass cleaning in Abu Dhabi is the brand-new look you get. Be it homes or workplaces, it completely improves the appearance. Nobody likes the way that dirty or scratched glass looks. The worst it gets is when potential customers and house guests notice right away.
However, you can restore the outside glass of your home or place of business to a brand-new condition by hiring a professional cleaning service. Remember to never undervalue the impact of a thorough glass cleaning on the appearance of your home.
2. Provides Durability
You may think that cleaning external glasses is something you can do, then why hire professionals? But in reality, it's a challenging task. Instead, opt for professionals of rope access companies in Dubai as they can increase the lifespan of windows. This is because allowing grime to accumulate will weaken the glass's resilience.
As a result, it will cause numerous tiny scratches and cracks to form. If nothing is done, it won't be long before the entire window breaks. So the best way to prevent damage and extend the lifespan of your windows is to have the glass cleaned regularly.
3. Finest Quality Products
Another reason for hiring any rope access company in Dubai is that you can take advantage of the finest quality products and cutting-edge tools. The products you might use for cleaning can temporarily remove the dirt, leaving tough grime behind. However, talking about professionals, use the finest and top-quality products.
They work with powerful cleaning tools that are industry standard and can do the job well. Besides, they also make sure that products are environmentally friendly. Therefore, you can be sure that a window cleaning company will use high-quality products and leave no unwelcome debris behind when you hire them.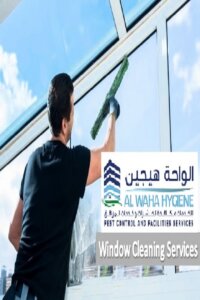 4. Great Professionalism
Thinking of attempting to save paying for window cleaning by cleaning your glass surfaces? It can be not a good idea as you won't obtain the outcomes you want if you're not a pro. This is why you should always delegate these tasks to qualified professionals in facade cleaning services.
Window cleaners undergo considerable training to learn their craft in this field, which also accounts for their expertise. The level of service you would get from a pro will be much higher than what you could accomplish by cleaning the glass on your own. They are trained in different ways and also hold knowledge about germs.
Hire the Best Professionals and Receive Quality Service!
When looking for the best window cleaning in Abu Dhabi, you'll surely come across Al Waha Hygiene. This is because we top the list. We are equipped with a team of trained and highly experienced professionals. Being the top rope access company in Dubai we use nothing but superior quality products and cutting-edge methods. We offer top-notch services at affordable prices.