Why Should You Clean Your Building Facade During Dust Storm?
Everyone is aware of the fact that it is very important to keep the interior spaces clean. Be it shops, offices, or homes themselves – it is important to maintain hygiene and cleanliness regularly. But what about the outside?
When it's not clean outside your property and visitors can see the facade of the property, it somehow creates a negative impact. Hence, it is very important to take precautions to keep this part of your property clean at all times. However, what people think is after a dust storm is the best time to clean up by relying on mask cleaning companies.
What is Facade Cleaning?
Before you choose to hire a building glass cleaning company in Dubai, it is important to understand what facade cleaning is. Well, the Facade is basically the front portion of the property where the entrance lies.
While facade cleaning can be understood as a process of making sure that the face of the building is free from all types of debris, sludge, stains, and pollutants. To be precise, the building facades are usually composed of metals like stainless steel, aluminum, glass, stone, wood, and more.
When not cleaned, it can make the building facade look soiled and faded which further can affect the overall appearance of the building. The type of material used to construct a facade will also determine how it needs to be cleaned. One can do the cleaning on their own or can simply choose to hire experienced professionals from reputed facade cleaning companies.
Why Should You Clean Your Building Facade After Dust Storm in Dubai?
When looking forward to hiring Facade cleaning companies – After Dust Storm is considered the best time. This is because Dubai Mostly encounters Dust Storms and the Mostly time the city experiences sandstorms in Dubai mostly happens during extremely dry and hot summers.
In summer, the professionals you might have hired have fewer chances of canceling and they can easily come to the appointed place. Also at this time of the year, you can't expect the task to be done without any interruption or obstacle alongside in a hassle-free way. It's the best time to stay in your home.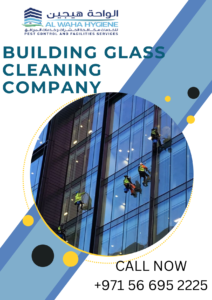 Why is Facade Cleaning Important?
It is unarguably true that a building that is well-kept is more aesthetically pleasing than an unkempt one. There is no doubt that an updated facade gives off a friendlier and more inviting impression to the visitors besides setting an amazing tone for the rest of the property.
It is very important to maintain the exterior of the building in excellent shape and keep it free of filth, and stains alongside other unpleasant blemishes especially if you want to impress onlookers who might be entering the establishment.
Apart from that, maintaining cleanliness also lowers the risks of spreading diseases or eliminating the formation of insects or other creatures. No matter if you own the property or have rented it – in both cases, it is equally important to keep the facade clean by choosing an external glass cleaning service provider.
Is It Worth It To Get the Facade Cleaning Done By Professionals?
Facade cleaning can be easily done on your own but it may require you some experience if you expect to complete the task perfectly. On the other hand, the best thing you can do is hire rope access in Dubai alongside the professionals of facade cleaning. This is because the professionals are experienced individuals who know how to do the cleaning properly in an effortless way.
They make use of the right types of tools, equipment, and techniques that you may not know of. Hiring a professional means that you will not have to worry about endangering your safety or harming the exterior of your building. Furthermore, you will also be able to save a lot of time and effort in the cleaning process. Not to mention, you might discover that the outcome is considerably superior to what you could have accomplished on your own.