Termite Infestation? Don't Worry, We've Got You Covered!
Do you suspect you may have a termite infestation? If so, don't worry – you're not alone. Termites are one of the most common pests in the world and can cause a lot of damage if not treated promptly. Luckily, several excellent termite pest control companies in Dubai can termite pest control companies in Dubai that can help you get rid of them quickly and effectively. In this blog post, we will take a look at some of the best termite control services in Dubai so that you can make an informed decision to hire us to protect your home or business.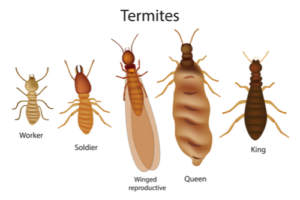 What are termites and why are they a problem?
Termites are small wood-destroying insects that can cause serious damage to your home or business. They feed on wood, paper, and other cellulose materials, often causing severe structural damage if not detected early and not treated. The most common type of termite in Dubai is the subterranean termite, which lives underground and tunnels to access food sources. Termites can cause costly structural damage to buildings over time, so it's important to take steps to protect your property from infestation. Getting regular termite pest control services from a qualified professional is the best way to protect your investment from these destructive pests.
Types of Termite Treatment
There are many different types of treatments available when it comes to getting rid of termites. To ensure the best results for your home and property, it is important to understand the different types of treatments available and which may best suit your needs. Here are some of the most common types of termite treatments: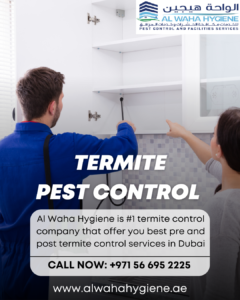 Baiting System: The baiting system is one of the most popular methods of termite control. This involves setting up a bait station in an area where the infestation is suspected and then using either liquid or granular insecticides to attract termites to the station. Once they are attracted to the bait, they die from the insecticide.
Chemical Treatment: Chemical treatments are a great option for termite control as they provide immediate results and can be applied directly to the area where the infestation is located. These treatments usually consist of a liquid or dust mixture that is applied to the affected area and works to kill the termites.
Heat Treatments: Heat treatment is also another great option for termite control. This method involves applying heat to the affected area, which will effectively kill all termites in the area.
Fumigation: Fumigation is also an effective way to get rid of termites. This process involves introducing a gas into the affected area, which will cause the termites to die off.
No matter what type of treatment you choose, it is important to work with an experienced professional to ensure that you get the best results. With the right treatments, you can be sure that your home and property are safe from termites.
What are the best termite control services in Dubai?
Termites can cause significant property damage and should be treated with professional care. Thankfully, Al Waha Hygiene has the perfect solution for termite infestation in Dubai. Our highly experienced and skilled team provides the highest quality of pre and post-termite control services at unbeatable prices. We guarantee fast, effective, and long-lasting results that will keep your home and office safe from any further damage. With our help, you can rest easy knowing that your property is safe from termites and other pests. Don't wait until it's too late, get call us to take care of your termite infestation today!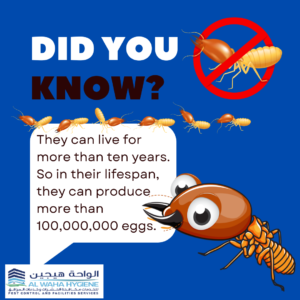 How much do termite control services cost in Dubai?
When it comes to termite control in Dubai, you want to make sure that you are getting the best service for the most affordable cost. Termites can cause serious damage to your home, and the cost of repairing that damage can be expensive. To help prevent these problems from occurring, you need to invest in termite control services from a trusted professional. The cost of termite control services in Dubai can vary depending on the size and complexity of your property as well as the severity of the infestation.
We provide comprehensive termite pest control services in Dubai that are designed to suit every budget. Our experienced team of pest professionals will inspect your property and provide you with a detailed quote before starting any treatment. We use advanced techniques and equipment to ensure that the job gets done right the first time and that our clients are completely satisfied with our work.
If you're looking for reliable termite control services in Dubai, look no further than Al Waha Hygiene Pest Control and Facilities Services.